Challenge #4: Finding Emotion in the Inanimate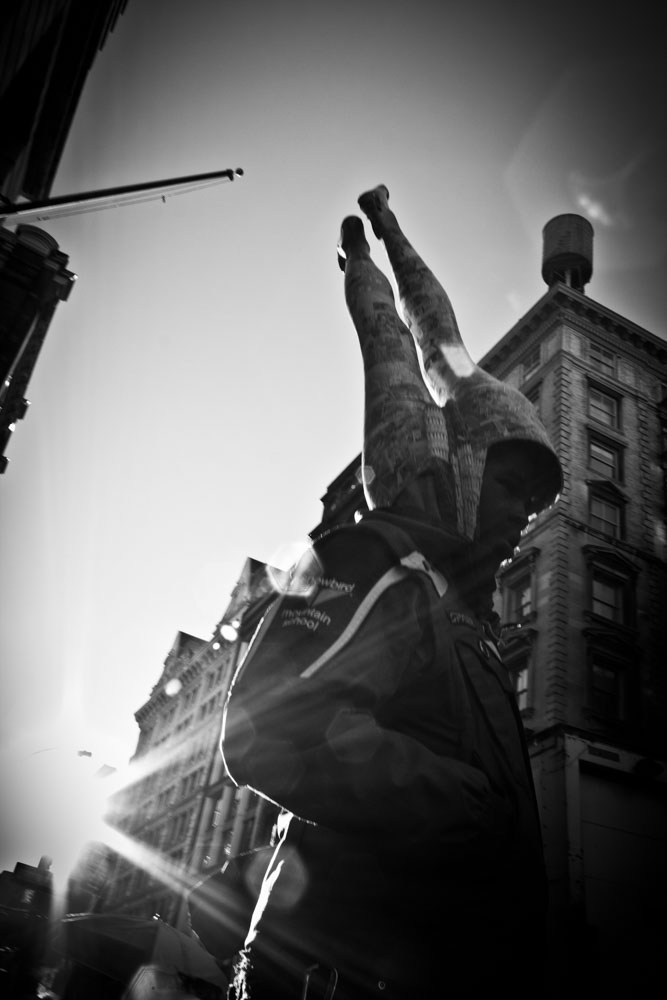 We had an interesting conversation this week about the term snapshot and the snapshot aesthetic. It started off with the question of whether or not you think a snapshot is a good thing. You can read the thread and interesting comments here.
The term can be felt as belittling and a way to dismiss the effort that goes into photography, but I think that point of view can stop us from embracing the beneficial elements of the snapshot.
The idea of the snapshot and snapshot aesthetic is to embrace imperfections and chance and to go more with your gut and instinct. This can add a lot of feeling to your photography when it works out.
A good example of this is Daido Moriyama – and the most extreme example of his work is his book Farewell Photography, which is by far the weirdest and most fascinating book that I own.
This aesthetic is not something you have to embrace – compare Daido's work to the measured photography of Joel Sternfeld for instance – but I think it's something to consider exploring as you learn and experiment.
And it could particularly be useful in the next challenge.
Continue reading